A unique band of women bringing you a night of your favorite Country songs from the 60's to the 90's!

Chicks Under The Covers is a new band that I started with the help of Deanie Richardson.
Who are we?
Anita Cochran– Artist/musician: Electric/Acoustic Guitars, bandjo, Mandolin, Vocals
Deanie Richardson – Plays with Patty Loveless and others: Fiddle, Mandolin, Acoustic Guitars, Vocals
Nancy Gardner – Played with WIld Rose: Drums
Michelle Poe – Artist/musician: Bass Guitar, Vocals
Donna Hammitt – Played with Bill Anderson: Steel Guitar
Catherine Marx – Plays with Reba and others: Keyboards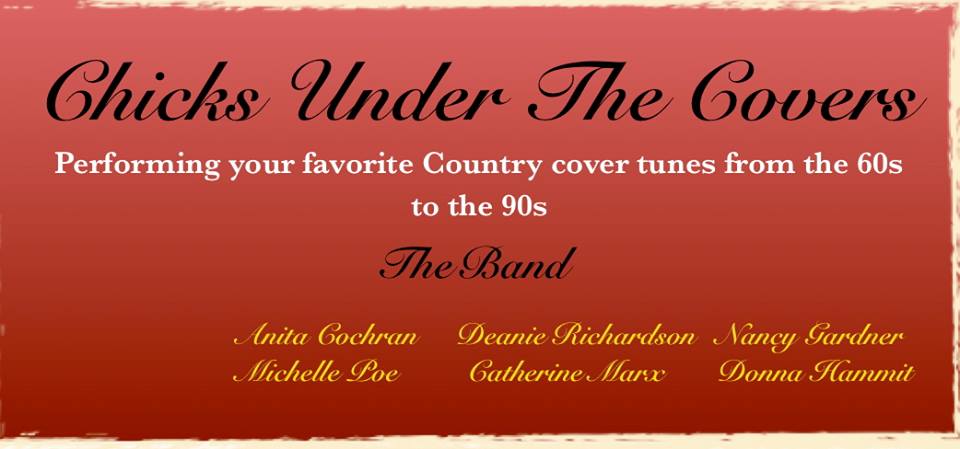 We are an all female band that plays Country covers from the 60's to the 90's. The goal of this band is to have other artists come out and jump on stage with us and do their favorite cover tunes…NO ONE can perform their own songs…just their favorite cover tunes. A fun night for artists and for fans!
I am super excited about our first event!! COME SPEND THE NIGHT WITH CHICKS UNDER THE COVERS! I have wanted to do this event for years and it is finally coming true! Please join us on July 10th, 2014 at The Station Inn, Nashville, TN…doors open at 7pm, showtime is 9pm.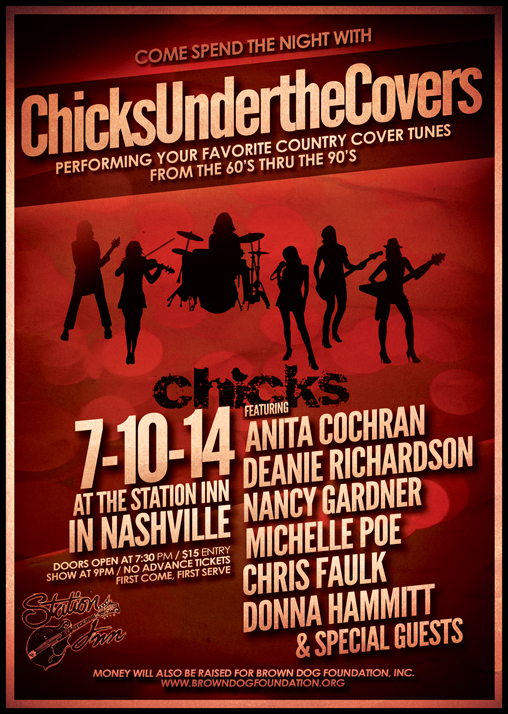 We will also be raising funds that evening for www.browndogfoundation.org, an organization that helps families pay for animal surgeries in a do or die situation when the family can't afford it. Soooo bring some extra cash or your checkbook. 🙂
Please go to the Chicks Under The Covers Facebook page and click "Like"! and please share the link on your Facebook page!
You can also follow Chicks Under The Covers on Twitter.
Thanks for your support!!!