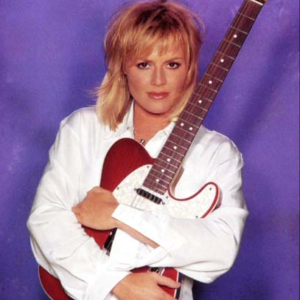 "My Discovery"
I did get mammograms every year like clockwork. I was diligent, or so I thought.
When I found my lump in my right breast it was an ordinary night, Aug 17th 2017. I was watching television and my breast felt sore. I thought I must've bumped into something carrying my guitar or gear or maybe I did it moving something in the garage. And I thought, it's "sore", I've always heard that a cancerous tumor isn't sore. It's when it isn't that you have to worry. That was wrong. The next day I made an appointment with my doctor, and they got me in for a mammogram 5 days later, Wednesday, Aug 23rd.
The day I had my mammogram, I was immediately put in for an ultrasound. I thought, well this is protocol. I've been there before. I told my friend who was with me that I was starting to worry. She assured me that everything would be ok. She, after all, had gone through the same things and hers was benign. So I thought well mine will be too! I left that day with another appointment for a biopsy.
The day of my biopsy I was nervous, but again, was thinking this is just the normal procedure, and I appreciated them going the distance to just make sure everything was okay. My biopsy was Friday morning, Aug 25th. When I was done, I was told I'd probably have results by Tuesday.
As the weekend went on I did feel I like was getting more and more anxious. I stayed busy and waited. On Monday night, Aug 28th, I was heading to dinner with a friend and when we pulled into the parking lot, my phone rang. I freaked. I put the phone on speaker so I wasn't alone in getting any kind of news, good or bad. The nurse asked, are you alone? Are you where you can talk? And we both knew this wasn't good. The next words out of her mouth were "I'm sorry…" and then.. "you have breast cancer".